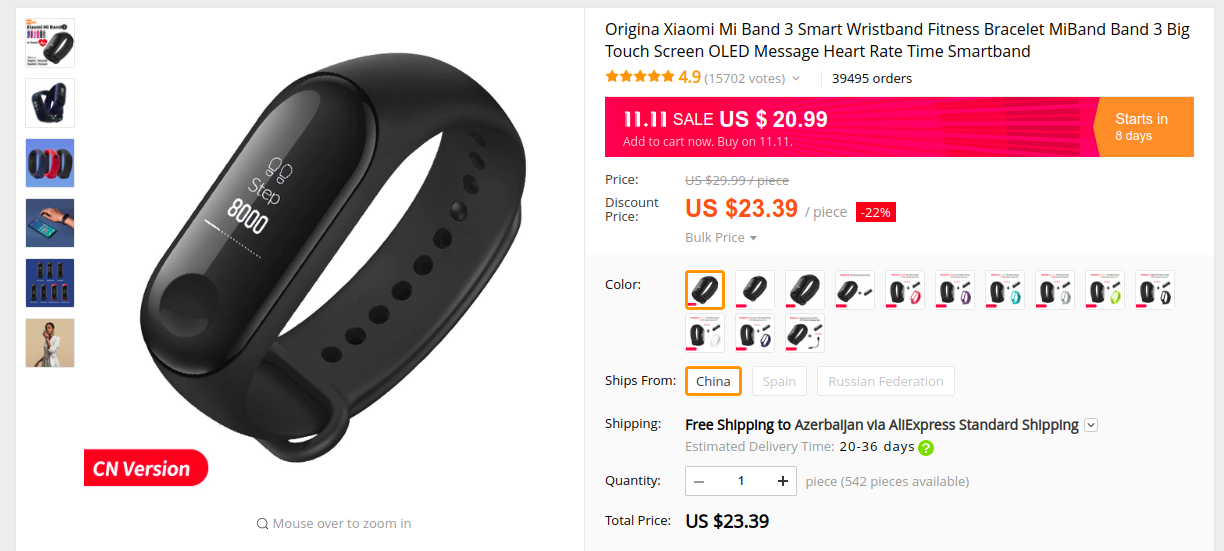 Bluetooth 4.2 Wristband with Heart Rate Monitor Sleep Monitoring Functions
Monitor your activity levels, track walking distance and
calculate calories burned. Achieve the daily exercise targets you set
and work towards a healthier lifestyle.
With a built-in motion sensor, Mi Band knows exactly when you begin your workout.
You don't have to switch modes or tell it before you start.
Measure your heart rate to adjust the length and intensity of workouts. Keep calm and work toward your fitness goals!

• 0.78-inch OLED high-resolution display
• Heart rate monitor: HRM heart rate monitor function will give you the real-time feedback, let you know about your heart rate anytime and anywhere
• Sleep monitor: it monitors your sleep quality through measurement of duration for deep sleep, non-REM sleep and waking condition
• Efficient calorie burned: it helps you exercise more easily and know your fat burning conditions
• Alarm remind: setting the alarm clock on the phone, the watch will remind you with vibration
• Remote camera: control your smartphone to take phones on your wrist
• Call/message remind: when a call or message is coming, the bracelet will light and vibrate to remind you