The tool is able to immediately download the set to the messenger.
Android users can now create their own stickers for WhatsApp and send them to other users. No special skills are required for this – just select any suitable picture and edit it using Sticker Studio.
WhatsApp itself announced support of the function of stickers by the messenger back in October, but there were not so many people who wanted to draw and share their own stickers. 
The reason for this was the complicated procedure of creating and publishing new sets through the application store, which scared most users away. 
It was for them that an  application was created that could solve this problem.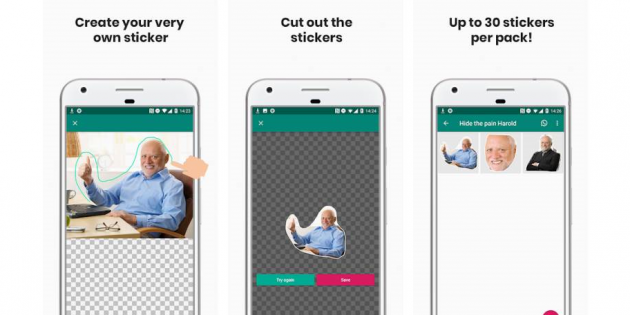 Sticker Studio allows you to create a variety of stickers without the help of a computer. You just need to select any available picture, cut it to the desired format, and that's all, your unique sticker is ready. 
To use the main feature of the application and instantly import the set into WhatsApp, you will need to create at least three of your own stickers. In total, the set can fit 30 stickers.
Here is the app's Play Store link: