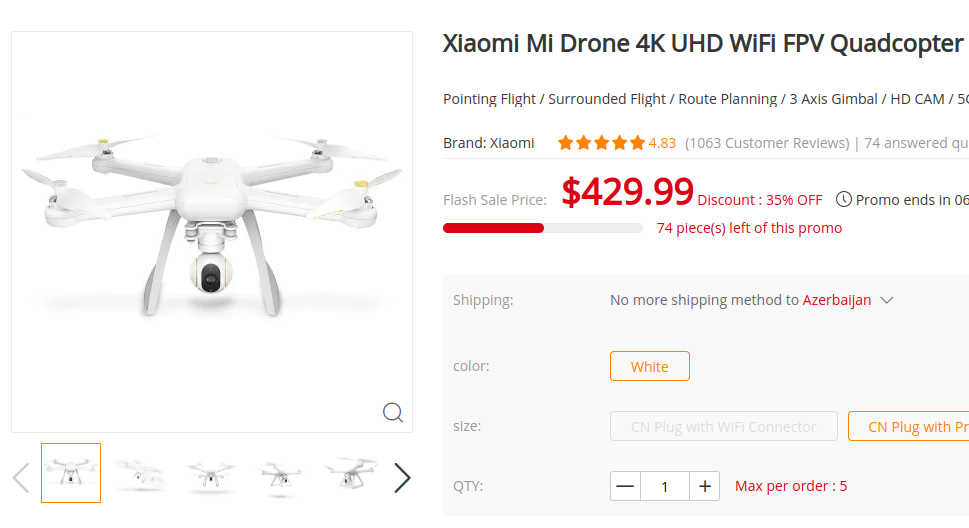 Product Description:
Mi Drone's controls are so simple that it is easy for beginners to pick up in a snap. With just one button on our Mi Drone
remote control or app, send the drone to flight, land, return, or even follow a desired route. You can even use the app
to set it circling around an object. Now with Mi Drone, you can take flight and marvel at the wonders of nature from a
different perspective.

Some Features
Send to a point
Plan a route
Circle around an object
Integrated PTZ camera, 3-axis stablization
GPS + GLONASS positioning
Long battery life
Buy before the deal is expired
Xiaomi Mi Drone 4K UHD WiFi FPV Quadcopter – WHITE CN PLUG WITH PROPELLER PROTECTOR only $429.99