At 4th November Tesla announced about "ISS's Support of the SolarCity Acquisition".
In the statement they say:
We very much appreciate that Institutional Shareholder Services (ISS), following an in-depth examination of both companies, recommends in favor of Tesla's acquisition of SolarCity.

The combined company will become the world's only integrated sustainable energy company, ranging from clean energy generation to storage to transportation, resulting in a better outcome for shareholders, customers and the environment.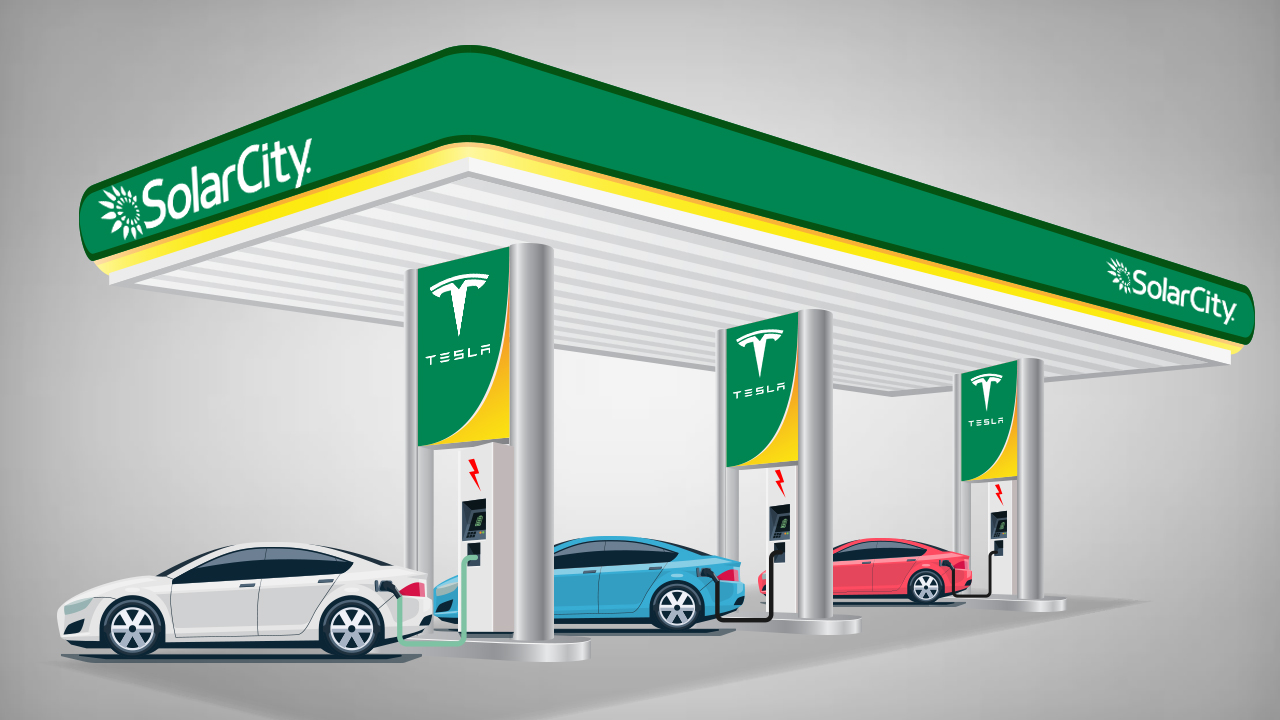 So, we can already consider SolarCity as a subdivision of Tesla.
Tesla is an automaker and energy storage company founded by Elon Musk, JB Straubel, Martin Eberhard, Marc Tarpenning and Ian Wright.
Source: Tesla.com
Photo: ZeroHedge