It is strange, but for unknown reasons Dropbox hasn't put its apps to Amazon App Store. Sure, Amazon AppStore is less popular than Google Play Store, but, indeed, Fire users also deserve to use their Dropbox client in their device.
But how easily install it? Just do  these steps: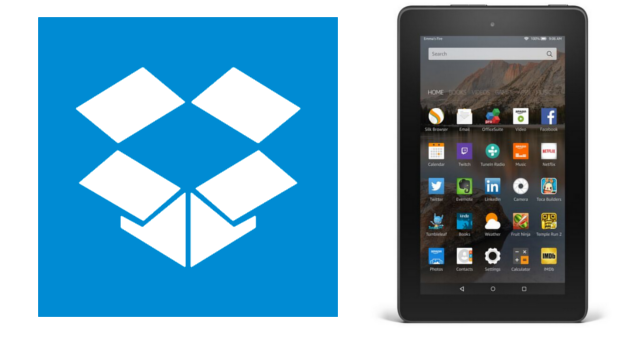 To access the Unknown Sources settings, press the menu icon or button from the Home screen and tap Settings. Select Security and scroll down to see the Unknown Sources setting. Activate it if it is not active yet (Video)


Download Dropbox app via 3rd party websites. For example, from here.
 When download finishes, press to finished download message. And you will see install suggestion windows. Press to install.
When it is done, just press to Open, and Dropbox will be opened.
Enter your username/password, and it is done.
Here is real sample video, you can see how it is done.