Adverty is a WordPress plugin which helps you to create enriched images inside your content. With this plugin you can do amazing things like:
– To place ad boxes on any object of your image. For example if there is well dressed model on a photo, you can create affiliate ad boxes for his coat, pants, tie, boots etc.
– To tag any object on any image and place text hints on each one (for example to tag people with names, to tag parts of some body with part names on it etc.)
– To create top&bottom banners on images. This feature can help you to turn static image to ad square.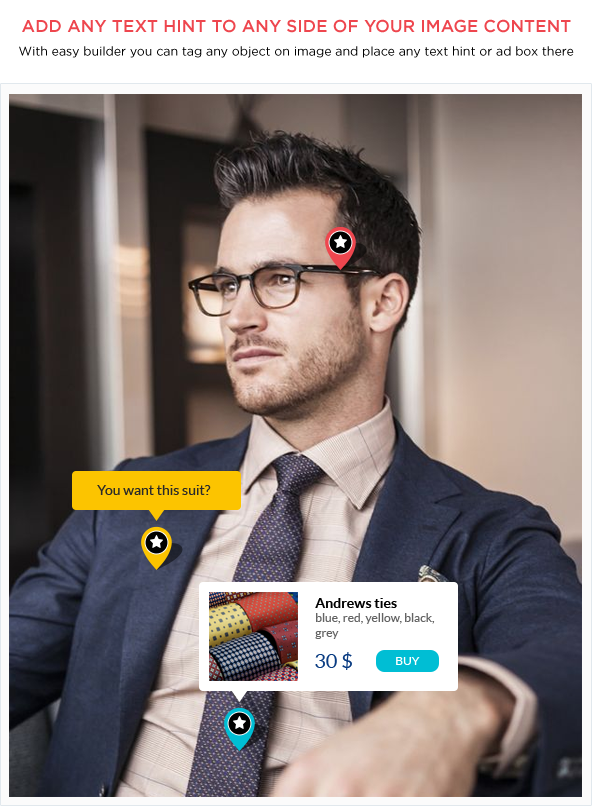 You can get this plugin here: http://codecanyon.net/item/adverty-build-ad-boxes-tags-banners-on-images/13342090