Short Introduction
What is the fastest way to choose a smartphone with the best camera in 2018?
Without testing them one by one.
Without reading long reviews about them.
Without analyzing their pros and cons in E-Commerce Websites.
We need the correct navigation guide to achieve our goal.
Today I am sharing two ways for this:
I am using the first one when I am going to buy a new smartphone or some of my friends ask me to give some recommendation for him/her on choosing a new phone.
Fast choosing method:
In this effective method, we can go through 4 easy steps and achieve our goal in less than 30 minutes. I think it is a very small time for giving a decision.
Pick some smartphone names from DxOMark ranking list.
Check some photos taken with those phones
Check their current prices
Choose your desired cameraphone
Step 1: Pick some smartphone names from DxOMark ranking list.
Go to DxOmark website, open Mobile Reviews section. You will see two sections. In "fast choosing method" you can ignore the left content area and check the right sidebar.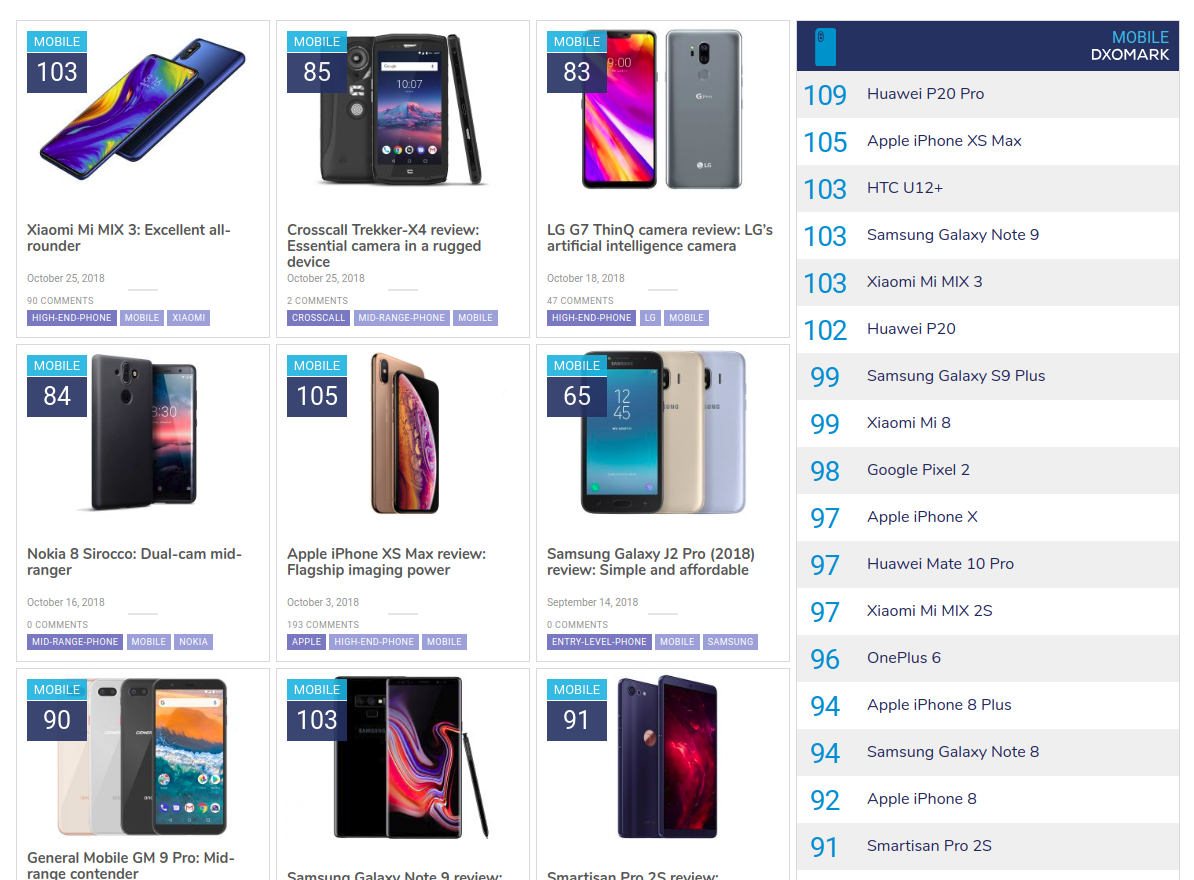 As you can see from right sidebar, they have listed the best cameraphones by DXOMARK score. This score is a combination of very advanced criteria and test scores.
If you want to check how accurately they test and calculate scores, you can check any of their phone reviews.
Step 2: Check some photos taken with those phones
After you picked some smartphone names from step 1 (let's say it is Huawei P20 Pro), now check some photos taken with that phone.
Open Gsmarena.com, type "p20 pro" in the search section and choose "p20 pro" from the list. just in case, here is direct link.
In the opened page you will see the section called "Tests" , click on "PHOTO" link and you will see real photos taken by that smartphone.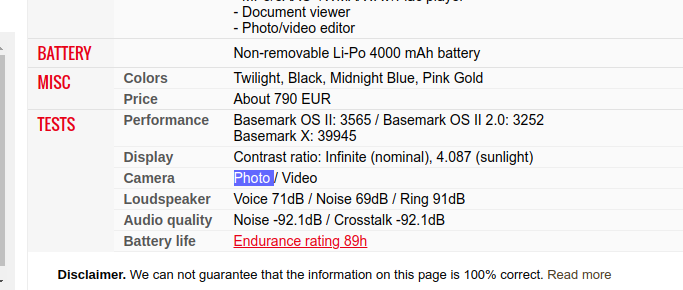 By using left "area chooser" stick there you can change visible are of taken photos.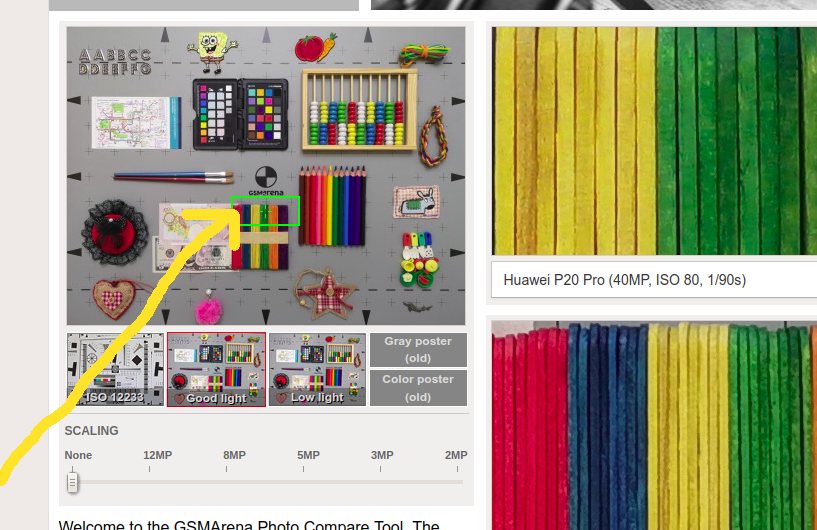 Step 3: Check their current prices
It is obvious that it is the simplest step. You can check your local store websites, or Amazon or some other online retailers.
If your chosen smartphone is by some Chinese manufacturer, don't forget that the cheapest prices for such smartphones can be found at AliExpress by Alibaba.
Step 4: Choose your desired cameraphone
After you applied your budget limit to desired phones list, you can make the final decision. And we hope you will be able to choose the best smartphone with the perfect camera of the 2018th year.
Advanced choosing method
We will not write some steps there, because we think that there are already a lot of useful articles on this. We have picked the best ones for you.
In these articles, most advanced factors are considered.
After reading some of the given posts you will have enough information to choose the best cameraphone of 2018 for yourself:
How to choose the best camera phone: sensor size vs megapixels – Macworld
Best camera phone 2018: the top smartphone snappers around – TechRadar
The best camera phones in 2018: take better photos on the move – CreativeBloq