In last weeks Facebook started doing unpleasant and annoying thing in their mobile web version. When you enter to web inbox via browser(Chrome, Firefox, Internet, Opera etc…), they first show you full screen messenger add, and try to force you to install the messenger.
At top-right there is a small close button. You click it, and the ad is hidden now. But after that they start to be more annoying. Each time when you click to inbox icon or some friend's name in inbox, each time they redirect you to Play Store.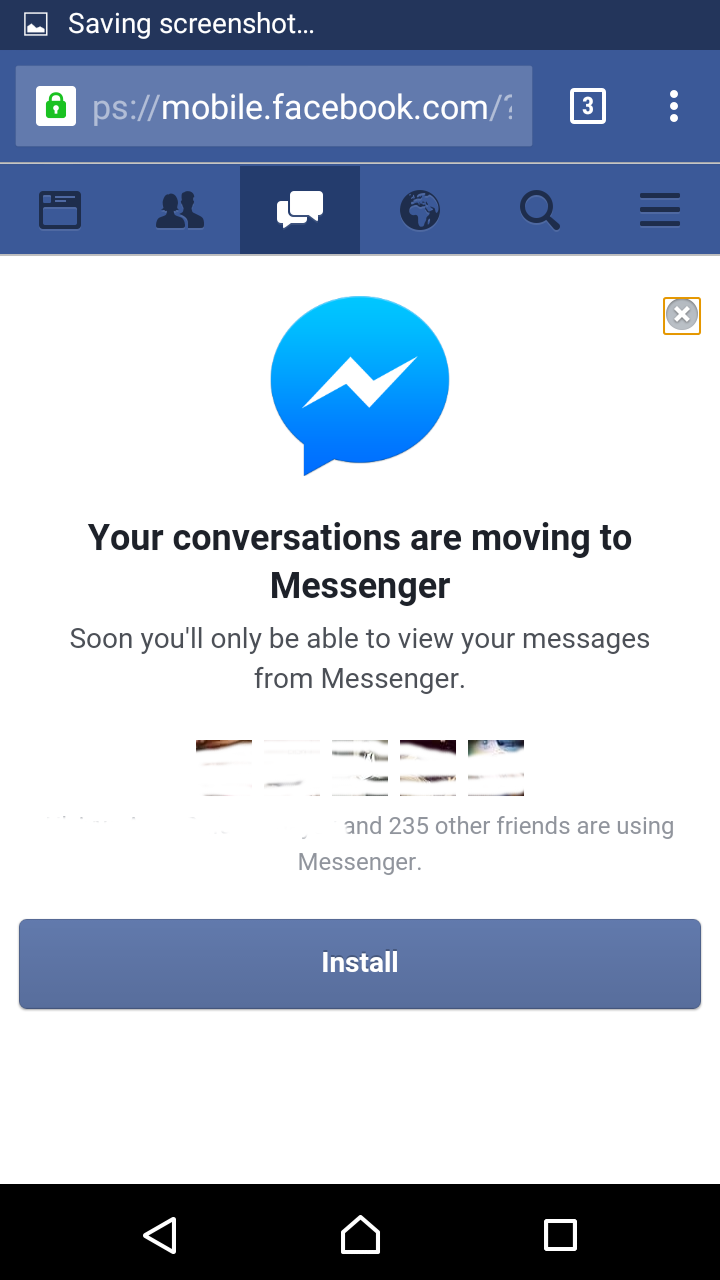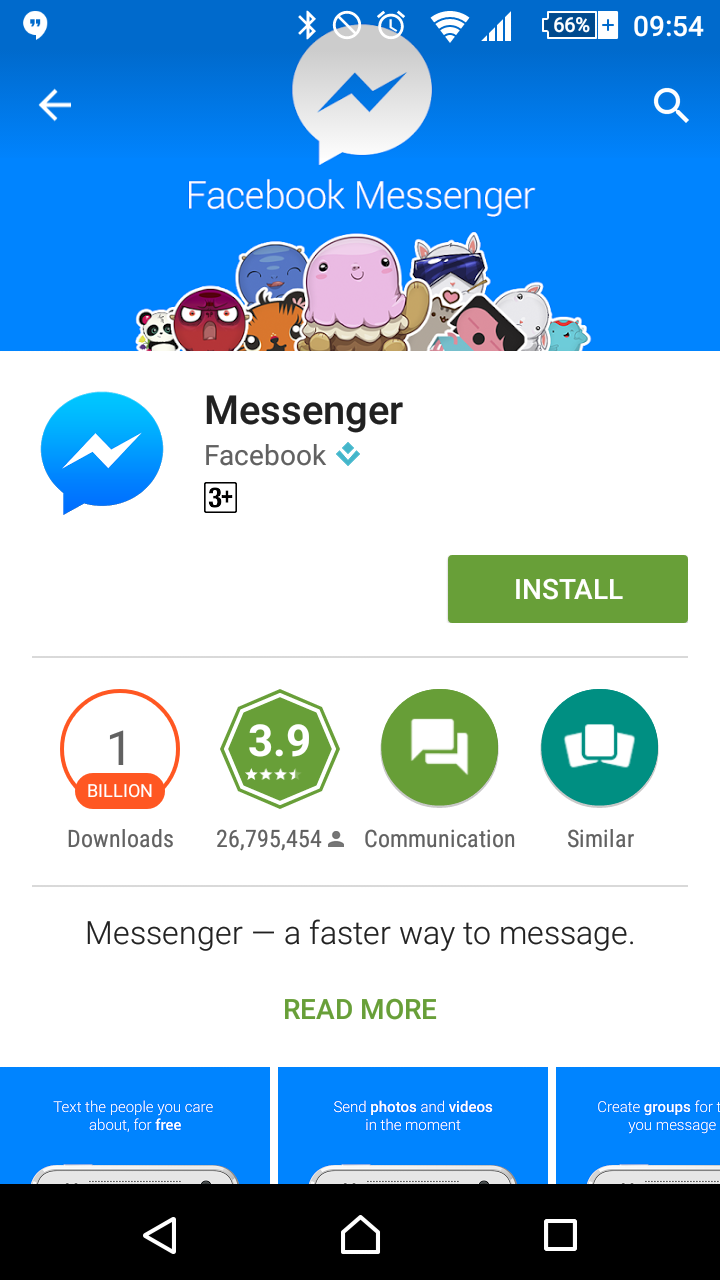 Yeah, it looks like malware, but yes, it has being done by Facebook themselves. They inserted forced redirect to their mobile web inbox.
How to get rid off that? For un-rooted device there are two ways for now.
1. Request desktop site in your mobile browser. That will solve the problem: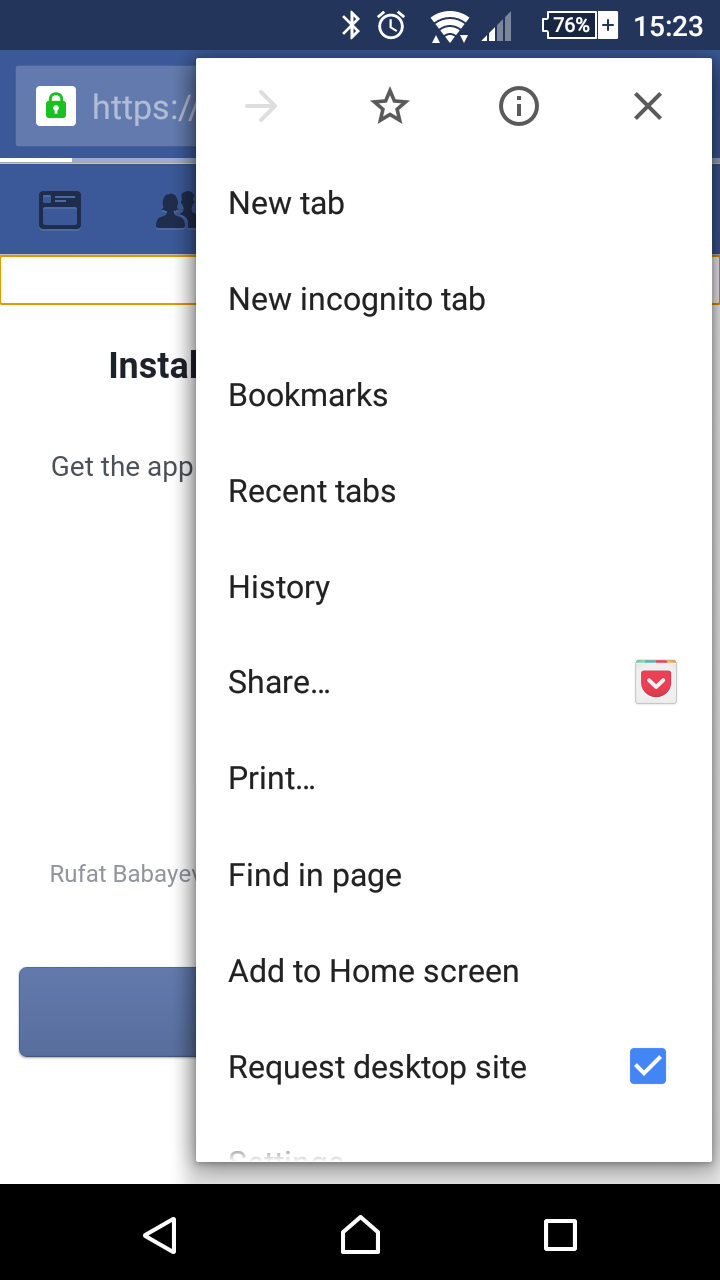 2. Use mbasic.facebook.com in your mobile.

It will save your nerves and you will be able to use facebook via web only. Without redirect and battery draine, and very fast.